Skip to content
Embedded Voting Chairman Delegate Unit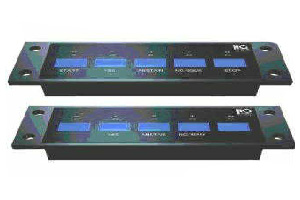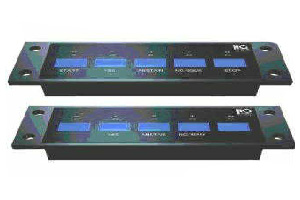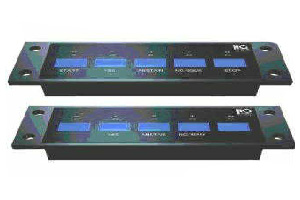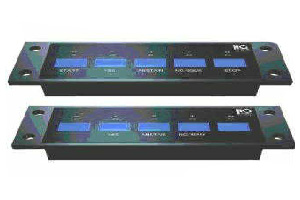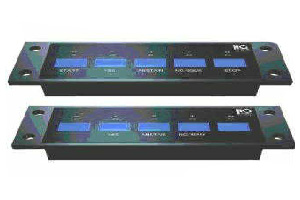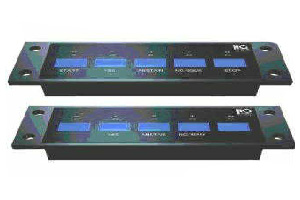 Embedded Voting Chairman Delegate Unit
NV-ACS-604-694
Enquiry Now
Descriptions
Embedded design of easy installation and combination. With voting, scoring and contribution function.
Contribution of ok, objection and abstain. Voting of 1, 2, 3 & 4 options. Scoring of –, -, +, ++.
Easy combination with microphone units. Chairman unit with priority to start and stop the activity.
Anti-interference design of more than 8,000V static electricity.
Product Feature
It is adopted with Cloud-structure, which realizes the distributed MCU. There is no influence to the normal working even if any MCU is damaged. Once there is one MCU working, the whole video conference can be working correctly, supporting MCU resource pool function. Multiple MCU can combine into different cascade mode, including Tree cascade, net cascade. They compose a MCU pool, where you can share, dispatch and back-up the resource. During the meeting, you can choose the back-up MCU into meeting any time, and you can set MCU in the pool to back up the failure, most of which can automatic connect to the previous meeting.
Large capacity: Maximum user qty can reach 120, support cascading up to 1000 users.
HD (1080P60), low delay (less than 200ms), low bandwidth (1M for 1080P HD conference)
It is compliant with international ITU H.323 and IETF SIP standard, including SIP.
Video standard supports H.264 High-profile, H.264 SVC.
Video resolution: QCIF、CIF、4CIF、480P、D1、720P、1080P24、1080P25、1080P30、1080P50、1080P60.
Support mixed speed, mixed video formats, mixed protocol meetings.
Support H.239 digital double-stream technology, both can be up to 1080P60.
Double streams video: XGA, 720P, 640X480, 1280X1024, 1080P (1-60 frames)
Support labial synchronism / multiple sound mixing / echo cancellation / Sound-off / Mute / Phantom Power
Support multiple screen, different screen layouts, each display has 16 screens at max, support automatic split screen.
Support multiple conference modes: Director conference mode, Chairman conference mode, MCU called mode, Conference mode, Paging Address mode, Free mode.
Support audio-video synchronization code or pure audio code choice
Support re-inviting function, camera remote control function, Chinese-English subtitles.
Support voice priority, QoS strategy, H.235 Signal Encryption, AES media Encryption.
It is able to set passwords to join the conference , to control the conference, to administrator, to ensure conference security.
It is with double 100M/1000M network interface to adapt DDN, ISDN, ATM, SDH, VPN, Satellite line and ADSL.
It is able to cross routers and firewalls to ensure the system security, and supports double network access.
The management interface is Chinese-English to realize Chinese-English WEB management.
It can realize equipment management, user management, conference management through Web method, supporting Telnet, ssh remote maintenance way. You can make group management according to end-user features and area features.
Support multi-level network video management and flattening network management.
Double power supply redundant back-up, support hot-plug, double network intelligent card back up, automatic recovery in meeting place, integrating meeting recording and broadcasting module, built-in GK module.
Support immersive tele-presence, the conference live, roll call, integrated conference recording, background paging address, text message or email notice to hold the conference.
Support FTP to provide API and the third platform docking, expand MCU conference video recording storage and back-up space.
Support RTSP, RTMP live broadcast, support expanding external RTMP server to realize conference live broadcasting without limits of MCU conference users.
Support recording screen HTTP live broadcasting (preview)
It can provide API and the third OA system to join together. When pressing Launch Application,.Multilevel Approval, Final Decision to make an appointment for conference, you can manage the splitting or centralizing day-to-day meeting.
Support mobile phone and telephone into conference.